From Idea to Reality: Innovative Custom Software Development for Online Gaming Education Platform
The Solution
End-to-end Custom Software Development
The Project
An esports-oriented CMS and eCommerce platform for Dota related content. The platform has deep Steam integration & supports payments via Braintree.
The Review:
"HackSoft was flexible about changing features, but they always cared about having a good result."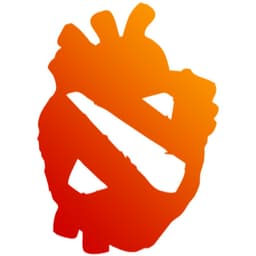 HackSoft was approached by an online educational platform focused on providing esports-oriented educational content around Dota & other competitive video games.
The founder and CEO, Kyril Kotashev, was looking for a trusted software development partner that'll help him bring his idea to reality. By being proactive and having previous esports-related knowledge, HackSoft was a natural fit, so we started building right away.
We had to build a Content Management System (CMS) that was similar to an online store but sold digital content instead of physical products. The goal was to create a user-friendly website with a payment integration system that would allow users to track their own progress.
The Challenge
The main challenge we faced was building a CMS system that would be easy for users to navigate and purchase content. The platform had to be visually appealing and have a professional look and feel, while also being scalable for future expansion.
On top of that, the platform needed a deep Steam integration, so end users can log in with their Steam accounts and load their Dota game history, so the platform can help them track their progress and suggest targeted content.
This had to be mixed together with a Braintree integration and a good UI & UX.
The Solution
We leveraged the power and maturity of Django, combined with Wagtail. Everything else was built on top of that solid foundation.
We relied on Steam for user access and implemented a periodic ETL pipeline to fetch recent match history & map it to the platform's data model.
We adapted the back office to the needs of our client so that content can be managed more effectively.
Results and Feedback
The platform was successfully launched in September 2018, and the client was pleased with the results. People who saw the platform commented that it looked professional and easy to use.
Our agile approach allowed us to be flexible with changing features, and we were able to deliver the project within the client's budget. We communicated with the client through Slack and Trello, and there were no issues.
"We appreciated their agile approach. If we were working with a more traditional company, we'd probably run into some problems when we wanted to change things around. But everything went smoothly with HackSoft." says Kyril Kotashev, CEO