From Prototype to MVP: EdLight's Journey with Custom Software Development by HackSoft
The Solution
Django consultancy & End-to-end Software Development
The Project
An app that helps teachers digitize their work.
The Review:
"We feel like HackSoft is part of our team; we can build a collaborative environment with them."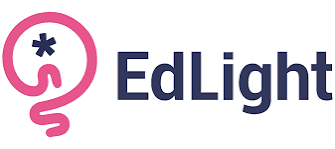 EdLight is an educational technology (EdTech) startup that aims to make it easy for teachers to digitize their work.
EdLight had developed a prototype of their platform but lacked the time and expertise to transform it into a full-scale minimum viable product (MVP). They reached out to HackSoft for a quick Django consultation, which eventually turned into a software development partnership.
The Challenge
EdLight faced the challenge of developing their platform into a full-scale MVP.
The startup had a good understanding of what they wanted to build, but the rapid changes brought by the COVID-19 pandemic made it difficult to stay on track with their development plans.
We had to quickly understand the business & the domain, so we can continue delivering features to the end users.
Alongside HackSoft's software development expertise, we were also active participants in all product discussions.
The Solution
Leveraging the power and maturity of Django, React and React Native, we helped EdLight pivot their app from a tool for in-person learning to a remote learning support system, which we developed for about nine months.
However, when schools began to reopen for in-person classes, our team assisted the client in pivoting back to developing an in-person solution.
Results and Feedback
EdLight expressed their appreciation for the responsiveness of our team in the face of the rapidly changing environment brought about by the pandemic. The partnership allowed them to build a collaborative environment with HackSoft that was productive.
"We're impressed with the degree that HackSoft has internalized our goals. They've understood our objectives and what we're trying to do, and they've helped us backward plan in a way that has aligned with our specs and requirements. HackSoft is instrumental both in the implementation and improvement of our product. In addition, they gave us access to tools and resources that we didn't know about." says Ryan