In these ongoing series, we introduce you to our talented team members at HackSoft. This week, meet our software developer with an exceptional sense of humor, Vasil Slavov.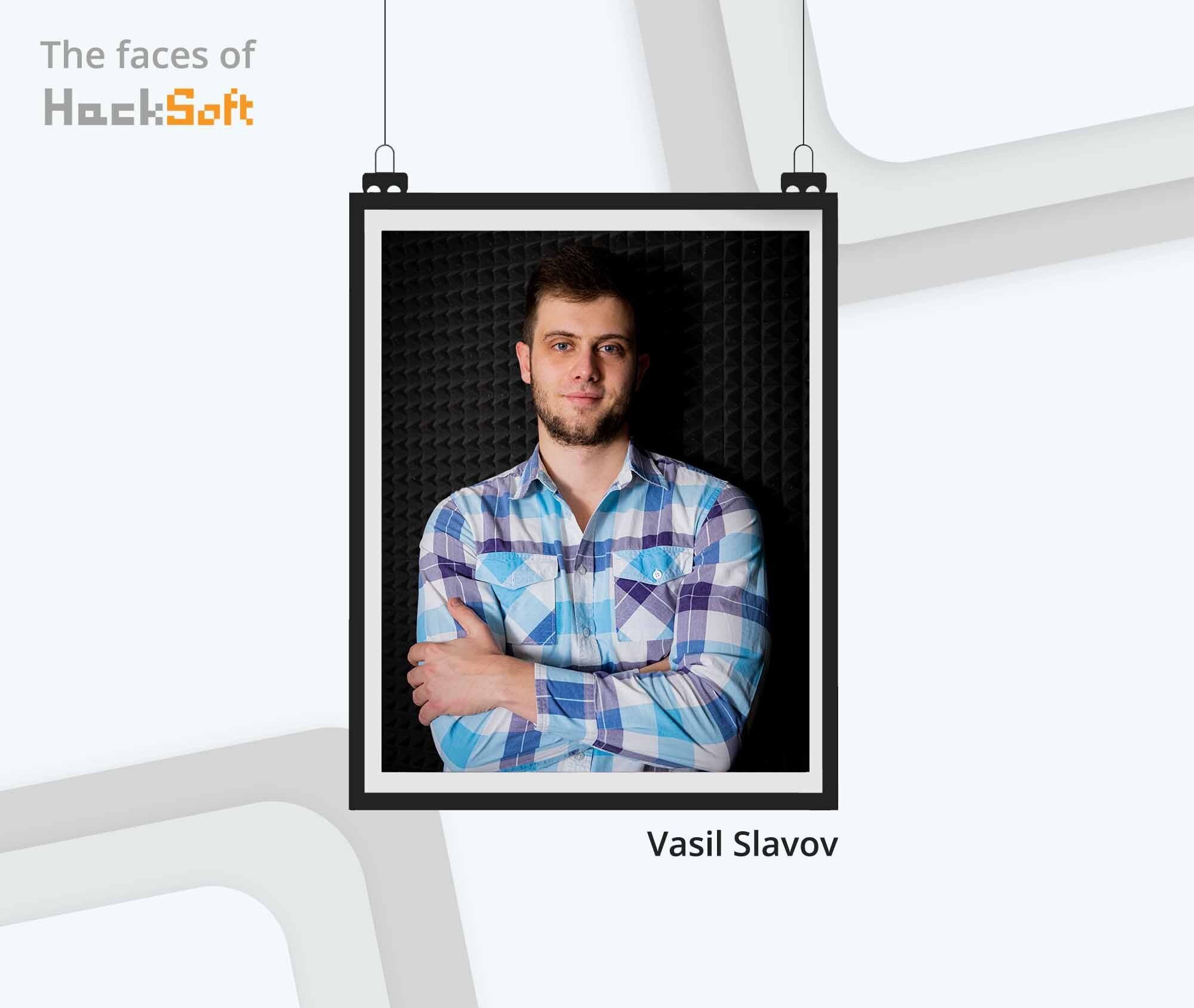 The beginning of Vasil's story at HackSoft started 3 years ago after he graduated the HackBulgaria's "Programming 101 with Python" and "Web development with Django" courses.
It's time to take a closer look at the person behind our open-source project django-enum-choices, the blog article about Testing a third part Django application with PyTest and Tox and many other projects.
Can you tell us more about yourself?
Hi, I'm Vasil. I'm 23 years old, and I've happily spent 3 of these years as a software developer at HackSoft.
The main technologies I use are Python + Django and JavaScript + ReactJS.
Why did you choose HackSoft?
Before starting a job as a software developer, I was a student at the HackBulgaria academy. I was charmed by the knowledge and personalities of the lecturers, and it turned out that I got the opportunity to enjoy working with the same people.
What is your hobby?
Video Games. I was introduced to them before I was old enough to go to school. Loved them ever since. Most recently, I've been attempting to get into cooking, which has produced mixed results… I'm also trying to fill up some of my free time with open source projects.
What is your favorite tool you use daily?
A plain old notebook and Emacs. My productivity has highly increased since I started using Emacs and writing things down on paper before I start building them.
What makes you proud to work at HackSoft?
The job - I know that the product I'm working on will be used and enjoyed by others. The people - Knowing that I can fully trust every one of my colleagues.
What do you like most about our company culture?
The fact that everyone sees each other as more than just a colleague. You get to be in a friendly environment every day, but still, have that feeling of responsibility towards your work.
What is the most important piece of advice you would like to pass to the junior developers?
Never stay idle. Being a junior developer is probably the period where you can learn the most in the shortest amount of time. Use that time to the fullest.