The team is full of people who love hiking in the Bulgarian mountains. Kaloyan is one of them. He is a software developer in our Hack team, but in his spare time, he is doing sports, studying, or making Bulgarian rakia and sausage.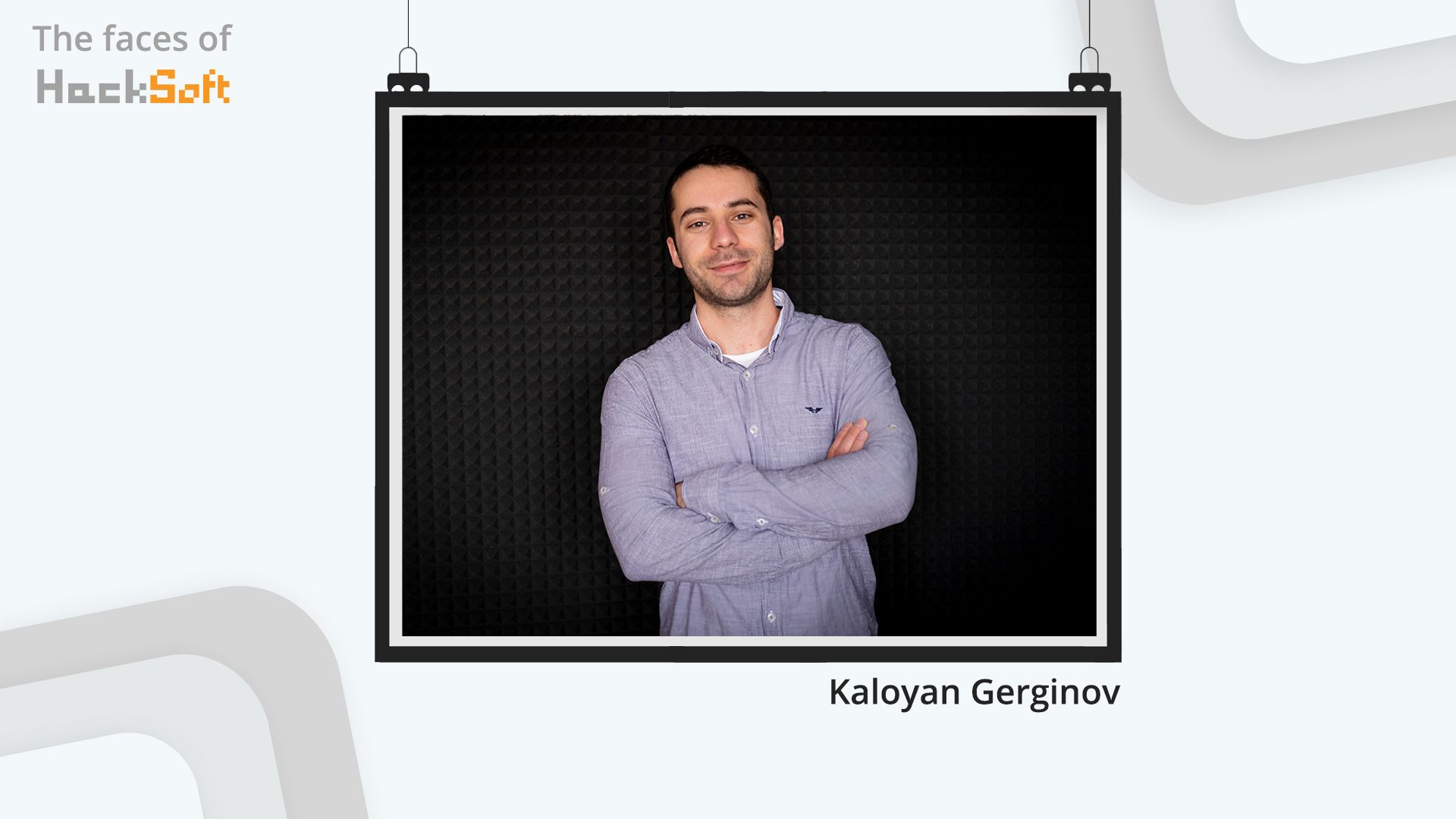 We love when Kaloyan has an occasion and brings something homemade. We are looking forward to meeting again in the office!
Get some inspiration or dev ideas, reading more about Kaloyan below:
Can you tell us more about yourself?
My name is Kaloyan. I am 24 years old. I have been working at HackSoft for almost two years as a web developer. The tools that I use the most are Python + Django, occasional JavaScript + React, and AWS.
Why did you choose HackSoft?
I am at HackSoft because of the environment that it creates with its values and people who work at the company. This creates a great place that motivates me to grow.
What is your hobby?
Hobby-wise, I am an active person. I like doing sports, working out outside or at the gym. Another thing I love is long one-day hikes in the mountains, trips to some new places, and Bulgarian folklore dances. I am also interested in photography and like playing the guitar from time to time.
What are your favorite technologies, and why?
Python and Django are definitely my favorite technologies. I love the simplicity that they offer.
What's the motto that motivates you?
With the risk of sounding a bit banal: "Great things never come from comfort zones."
What helped you become a better software developer?
I'd say hard work and the people I work with.
Can you recommend any technology or tool that you find useful at work and might help other developers too?
VIM. Although I'm not using it in its purest form. I'm using the VIM keyboard bindings, which were a game-changer for me.
What do you like most about our company culture?
The freedom, understanding, and the second family mindset are probably, what I like the most.

Your development partner beyond code.