A few weeks ago, on June 11th, to be exact, 9 people from the HackSoft team went to ReactNext – an annual React conference in Tel Aviv. The conference focuses on React and React Native which aligns perfectly with the tech stack we use in most of our projects.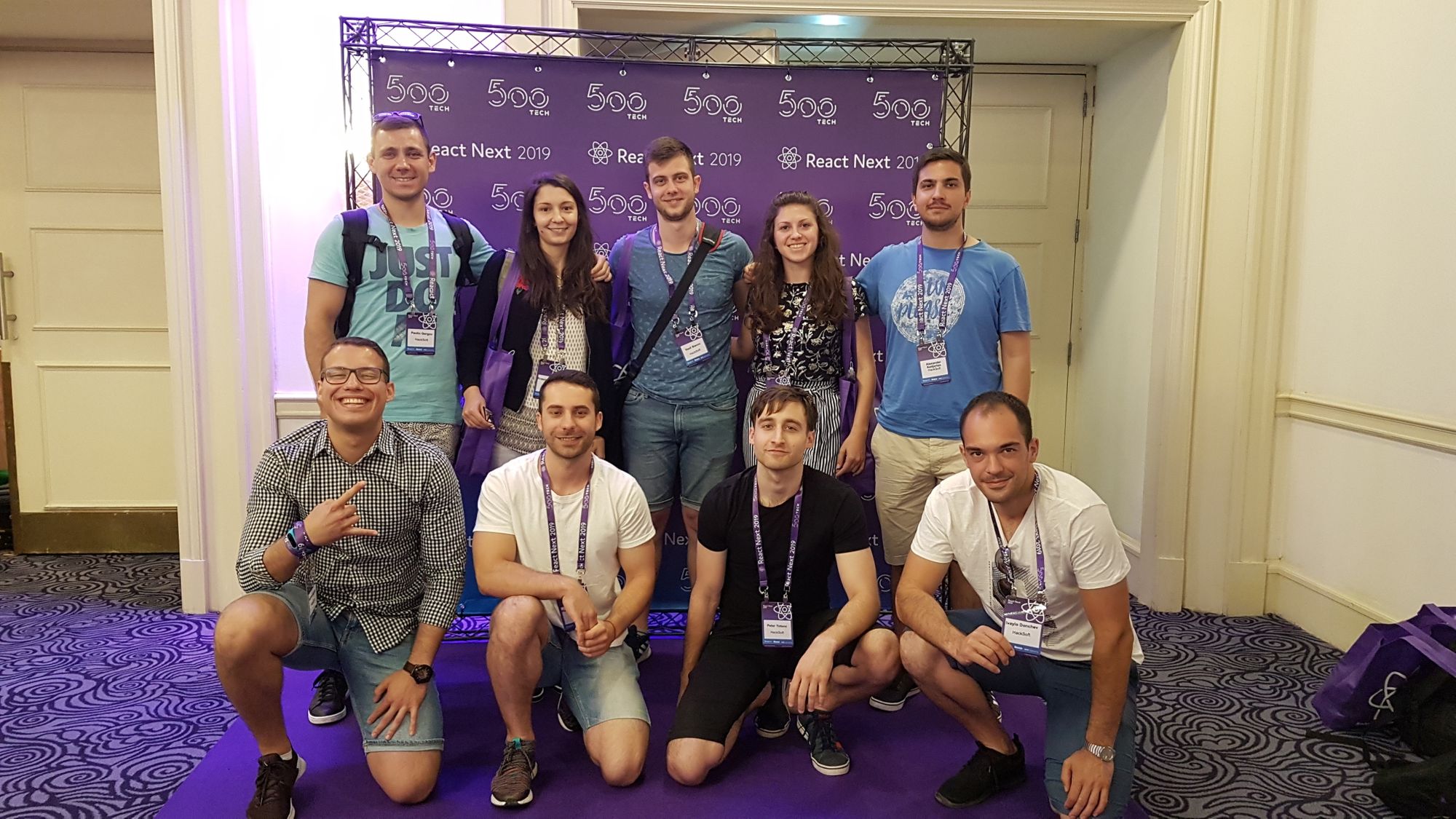 The event
It was a one-day conference with two parallel tracks in separate halls with a lot of high-quality talks. The event itself was really well and professionally organized.
In the next few chapters, we'll highlight some of the talks and share the official videos from the conference.
A Deep Dive into React-Redux by Mark Erikson
A great talk that showcased the path of React-Redux to version 7.1.0, how the implementation has changed over time and the reasons for it, the history of the API, and what are the future plans for React-Redux.
Beyond Static: Dynamic Web Applications with Gatsby by Dustin Schau
Dustin Schau is one of the main contributors to Gatsby. He gave a nice chronological recap of what has happened with Gatsby and how it has become one of the easiest tools for building blazing fast React applications. The main goal of the talk was to show how easy it's to use Gatsby and to go beyond its boundaries.
Modern React – The Essentials by Liad Yosef
Liad went through the history of React and pointed out its main lifetime phases so far. The talk had a lot of short code snippets, along with very nice explanations, and multiple animations that were a great visual illustration of Liad's words. The slides were really well prepared and arranged which stood out.
React Native – Under the Bridge by Chen Feldman
Chen Feldman gave a really good explanation of how React Native works. Find out what's the bridge, what are its advantages and disadvantages, and how Fabric is changing the game. At the end of the talk, a lot of additional resources were provided.
State management in a world of hooks by Adam Klein & Maayan Glikser
With the new addition of hooks in React Reusable provides a new state management solution which makes it easier to separate concerns and reuse code.
Managing animations (sanely) in (insanely) complex apps by Opher Vishnia
Really useful talk about the problems you may hit when you write animations. Recently we faced most of these problems and Opher presented a great solution – React Animation Orchestrator which allows management of animations across multiple components when the state changes affect them.
Web delivery experience for React Native and even better by Elad Aviv + Elad Bezalel
Dynamico allows continuous delivery of new features without the need for new app versions. Features can be developed independently and components can be shared across multiple apps.
Sightseeing, food, and culture
During our stay in Israel, we had the pleasure to experience something unfamiliar and leave with new skills and knowledge.
Tour of Old Jaffa
Along with experiencing a great conference, we went on a tour to Old Jaffa – the ancient town of Tel Aviv.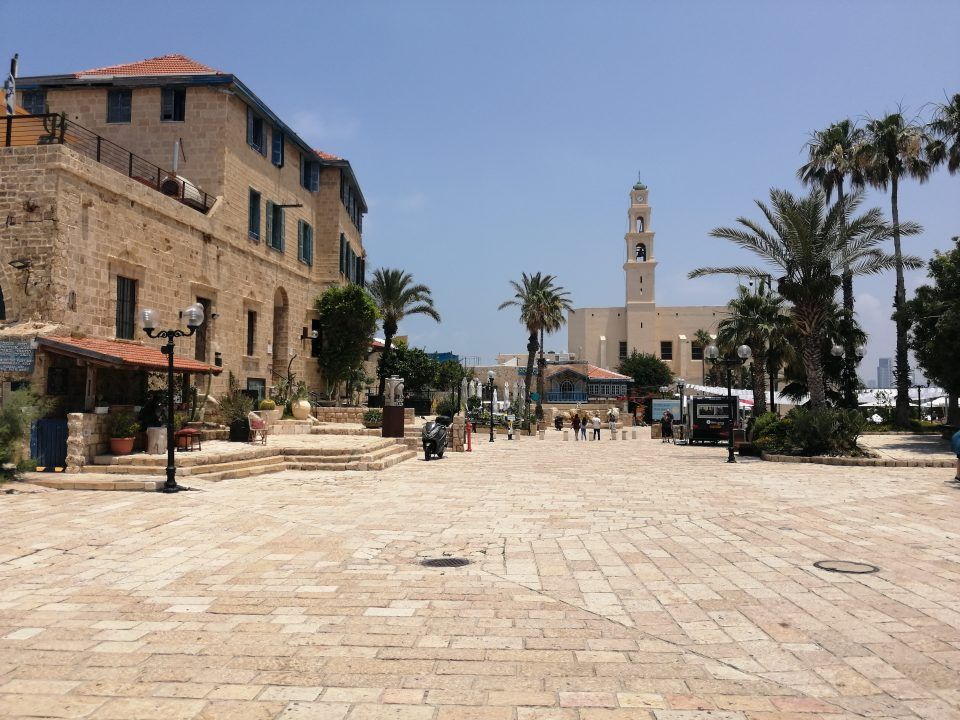 Jaffa has an old-world atmosphere that's quite unique and completely different from the one in the modern Tel Aviv. You will love wandering around the winding alleyways interspersed with art galleries, historic stone buildings, mosques and churches, the Jaffa Flea Market, and the Jaffa Port.
Tour of Jerusalem
When it comes to visiting Israel, the old town of Jerusalem is a must-see.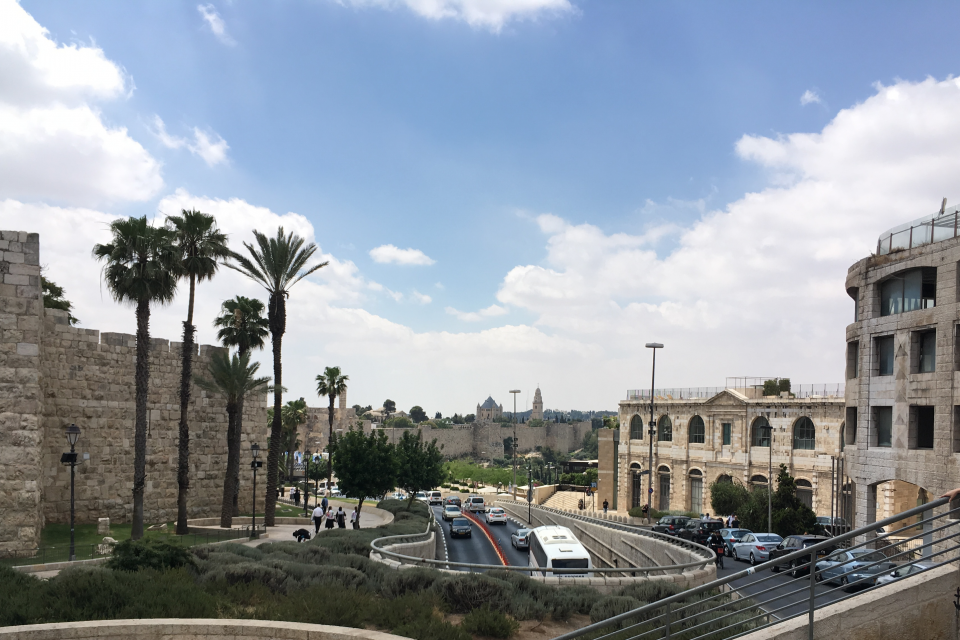 It's a place revered by Jews, Christians, and Muslims and we had the chance to spent almost an entire day walking around the city. We visited the Church of the Holy Sepulchre where Jesus was crucified at Golgotha along with the Tomb of Jesus where he is said to have been buried and resurrected.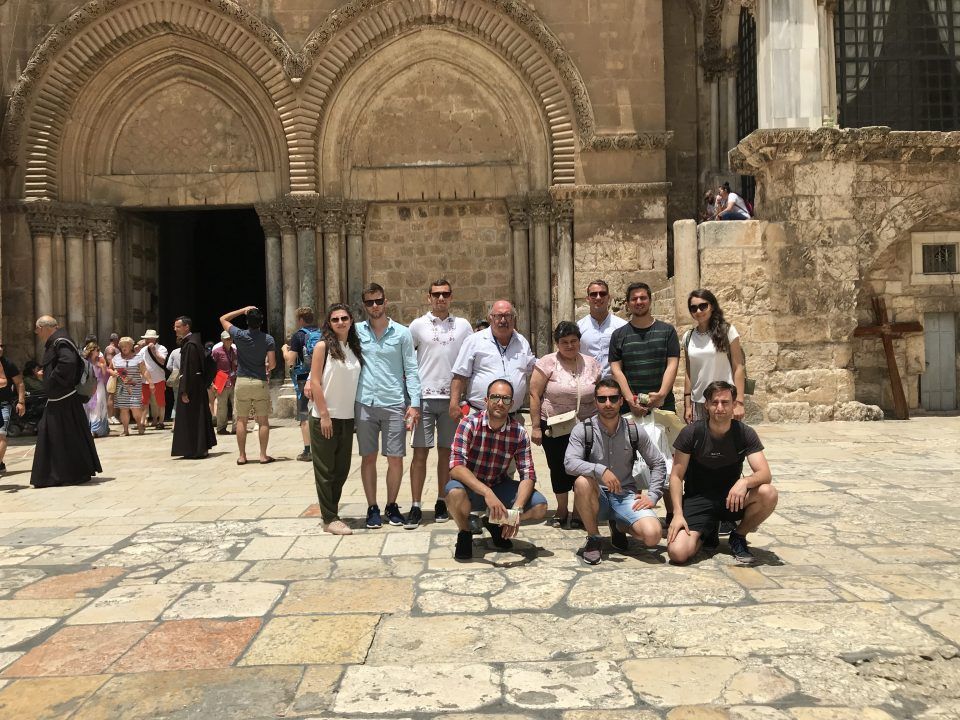 We couldn't miss one of Judaism's holiest sites – the Western Wall. If you have a wish make sure to write it on a slip of paper and place it in a crack somewhere on the wall.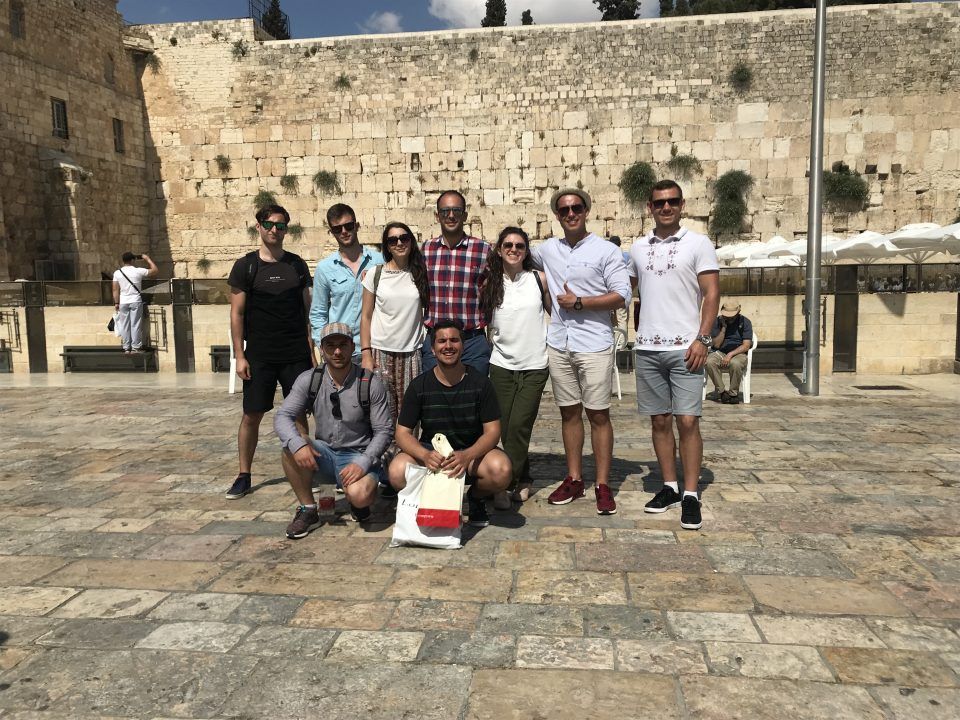 Our last stop was the Tomb of the Virgin Mary where she is believed to have been buried.
If you plan on going to one of the tours make sure to practice your sales skills. You'll encounter a lot of local stores with loads of unique goods, but if you have trouble bargain you may feel robbed at the end.
Beach Life
The seaside promenade is very lively and people from all over the world and from various cultures can be found there. It feels like Tel Aviv is really oriented into a healthier lifestyle – people are jogging, playing Sepak takraw and beach volleyball, and everybody is using the electric scooter rental service.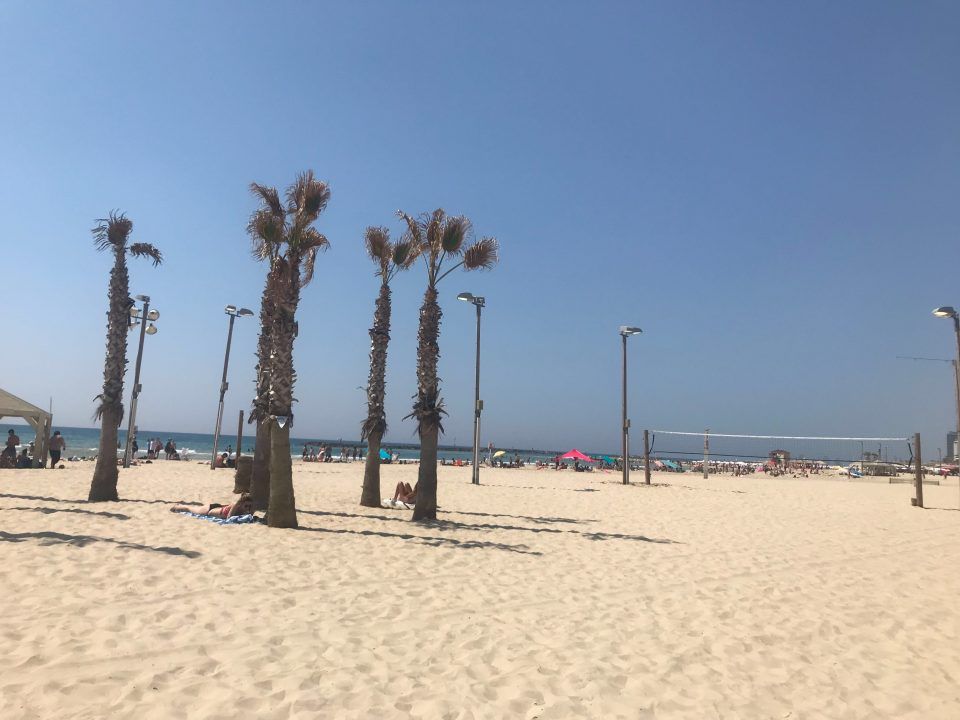 Surfing, canoeing, and frisbee are some of the rest of the activities you can be part of when you are on the Tel Aviv beach.
Food
It doesn't matter if you want a portion of a nice tasty falafel and shawarma, or you want to go for a more western type of dish – you can find it at every corner in the city. If we need to use only one word about the food in Tel Aviv it would be hummus – it's everywhere and it's really good!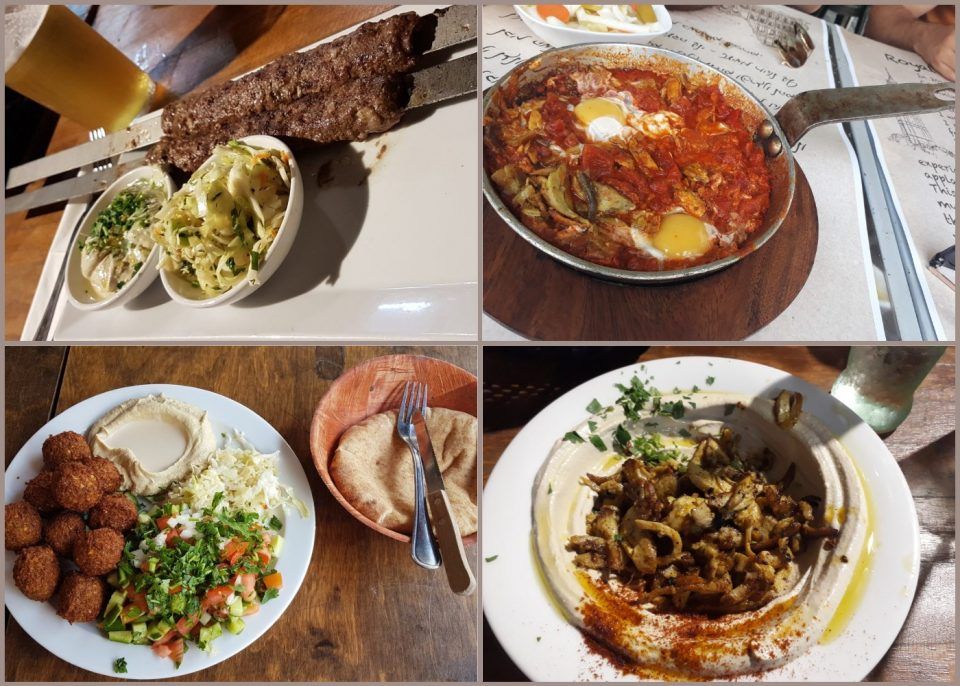 One of the traditional dishes we'd suggest to you is the shakshuka. You should definitely give it a try. And of course, don't forget the cold beer.
Recap
Overall it was quite a successful and unique experience! We were able to see an exciting new country, attend great talks, make a couple of new friends and enjoy the climate and the beaches. Definitely, a place to travel back again!
A small reminder – before leaving Israel make sure you're at the airport 3 to 4 hours earlier. Procedures can be time-consuming especially if you're a big group.
See you next year, ReactNext!