Challenge
Unissu is a client we have been working with for years building their main platform - unissu.com
One day they came up with an idea for a new streaming platform for online events.
We even had an event scheduled in 4 months. The deadline was set & we started building.
The end result - RE:Connect - a fully functional streaming platform for online events.
This is how we did it.
Solution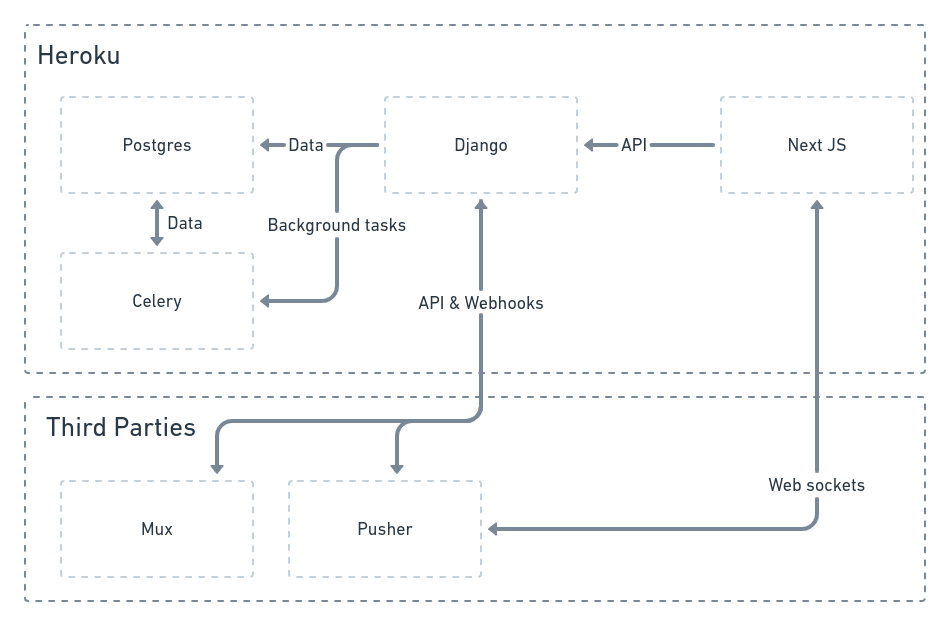 We had to move quickly and build something stable, so the backend stack was clear - our bread and butter - Python Django, Postgres & Celery.
Our infrastructure requirements were entirely met by Heroku, so we hosted the backend there.
The frontend incorporated a mix of public pages & private (behind login) pages, so we decided to go with React & more specifically - Next.js.
For streaming, we picked Mux, as it was proven to be stable in other projects.
For everything real-time, we decided to go with Pusher, as our web sockets backend.
The stability of the platform was a must, that's why we started writing end-to-end tests with Playwright from the very beginning.
Those tests played a crucial role in catching nasty bugs on time & assuring the platform is going to be stable for the 24-hour marathon of events.
Result
Everyone loved the product thanks to the awesome collaboration between Unissu's UX team and our engineers.
Horizontal scaling on Heroku helped us handle all the traffic with no slowdowns.
Here's a snapshot of the platform, by the time of launching: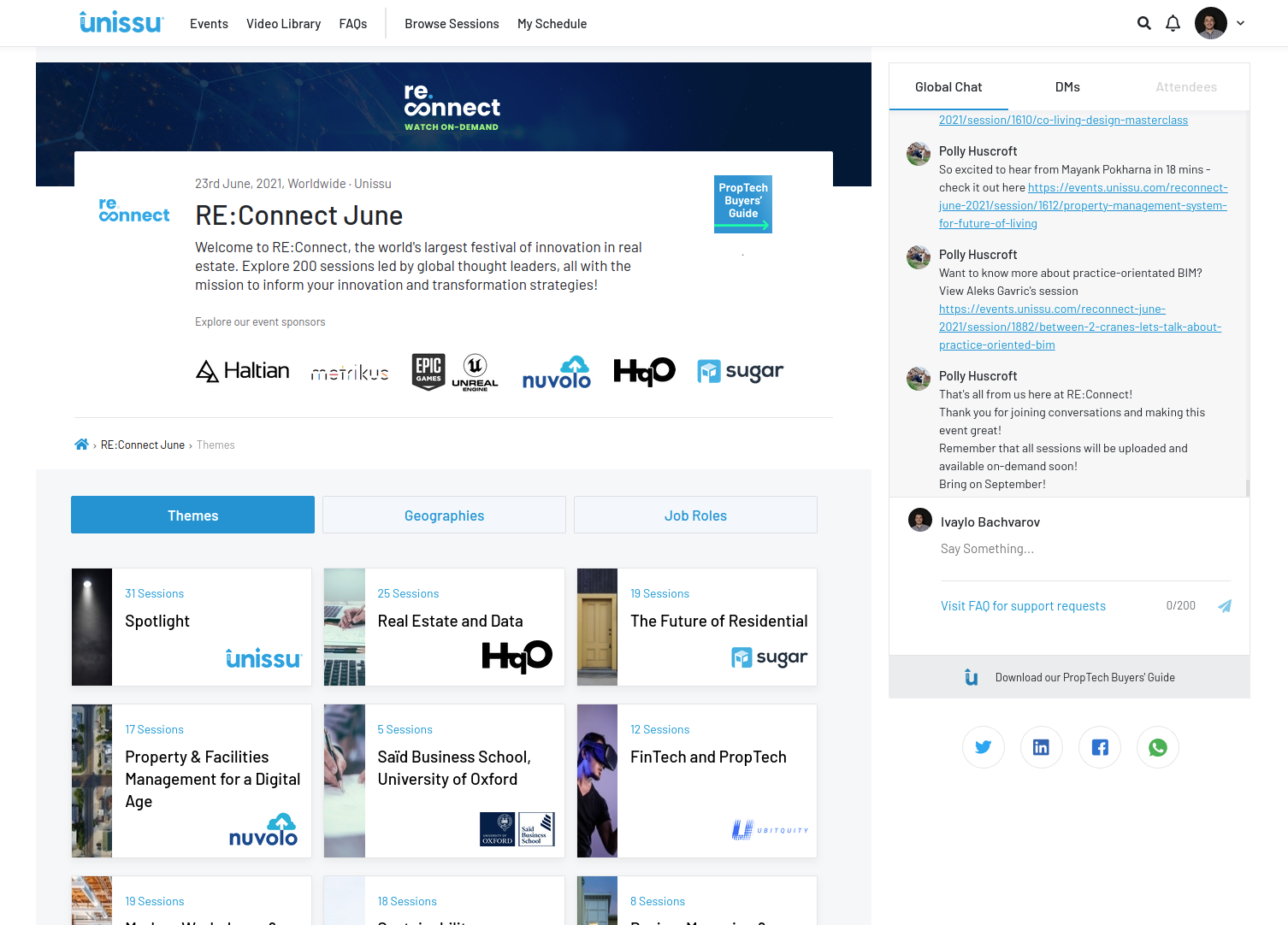 Were the clients happy?
Yes.
This is what Eddie has to say:
Hack Soft always works with commercial relevance in mind and consistently produces a product that is largely bug free!




Eddie Holmes
CEO @ Unissu