Challenge
OfficeRnD is a coworking and flex spaces management platform trusted by 1000+ spaces around the world. Some of these spaces handle thousands of members. So it is safe to say that their members portal is used by millions of users every day.
They wanted to facelift the members portal to make it look more modern. Having in mind that their portal was using AngularJS (that's the legacy version of Angular) we teamed up with the OfficeRnD engineers to fully rewrite it using React and a little Redux.
OfficeRnD is a complex piece of software. All the features are configurable. They work in a different way based on the preferences of a given organization. This increases the complexity and creates different scenarios that require individual testing.
Here's a non-exhaustive list of features that we implemented:
Booking system for meeting rooms, hot desks and other custom resources.
Internal chat system.
Members wall. Much like Facebook feed.
Internal shop that accepts payments with many different providers.
Event management system for inhouse coworking events.
Customizable ticketing system.
Solution
We assembled a team between HackSoft and OfficeRnD and managed to ship the portal in less then 6 months.
Development Process
We needed to work closely with the product owners and the designers from OfficeRnD. Following the agile process with two week sprints and all the common tools like Jira, Figma, Slack and Zoom we managed to achieve a smooth flow.
We were lucky that our offices are in the same city (Sofia) so we could discuss the more important questions in person!
Technology
Given the existing complexity of the system and the tight deadlines, we decided to go with a mature technology stack - React with a little bit of Redux.
In order to move even faster and to keep things consistent, we decided to use 3rd party component libraries like Material UI and the Kendo Scheduler.
Result
According to client feedback the release was very successful. Many clients switched to the new portal just a couple days after the release. Because the new portal had a stronger foundation, we were addressing feedback and fixing bugs with unprecedented speed.
Yep! Thanks to the awesome designers in OfficeRnD the new portal looks great! ⬇️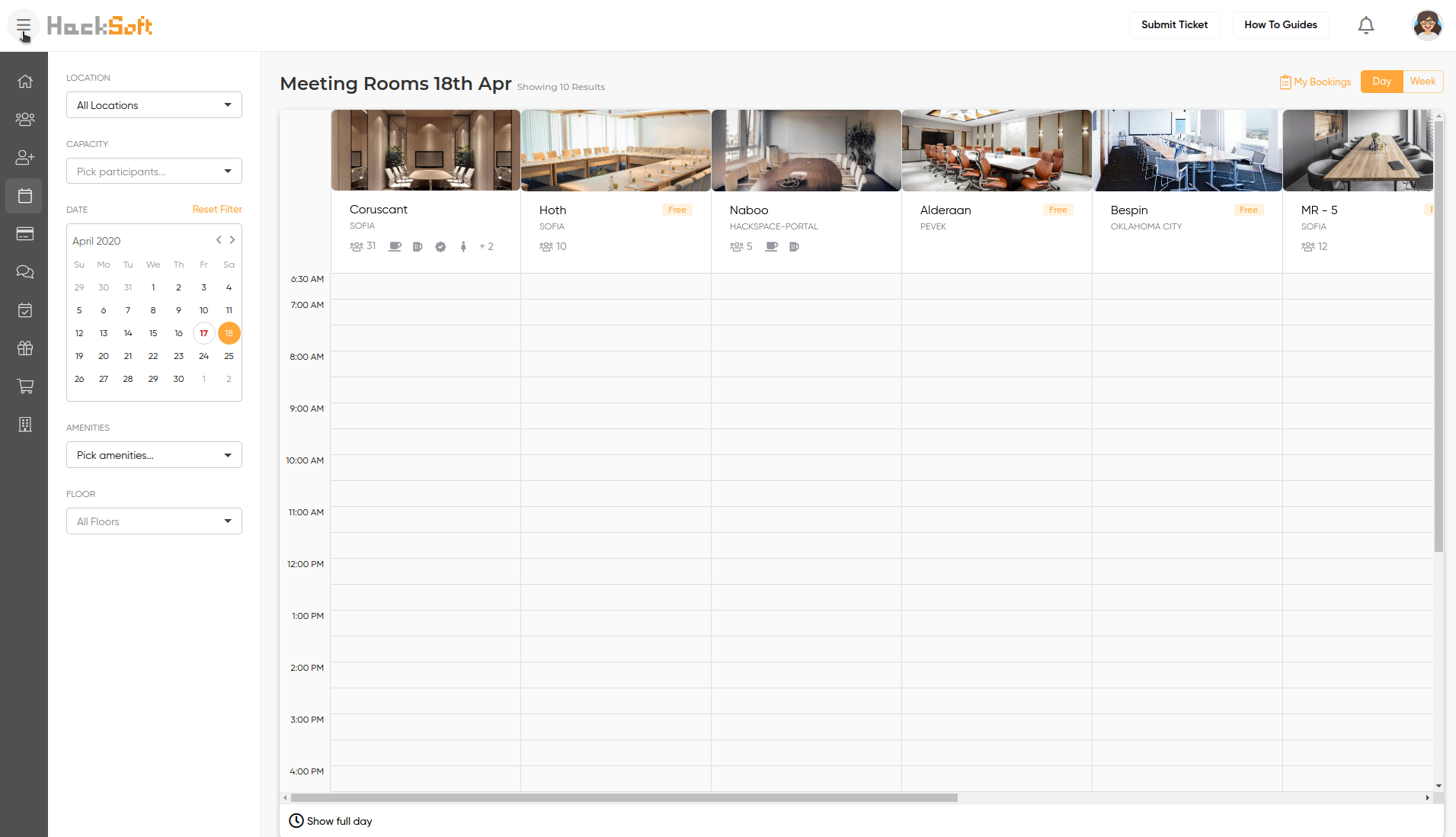 What do they say?
Nothing describes better the work we have done then a clutch.io review!
You guys are great professionals and totally changed my mind for working with contractors. I love your sense of humor and I am looking forward to working with you again.

Keep being so responsive and accurate!




Milko Diankov
Lead QA @ OfficeRnD