Welcome to our weekly "The faces of HackSoft" series! Every week, we talk with someone from our 23-people team to show you who they are and why they choose to be part of HackSoft.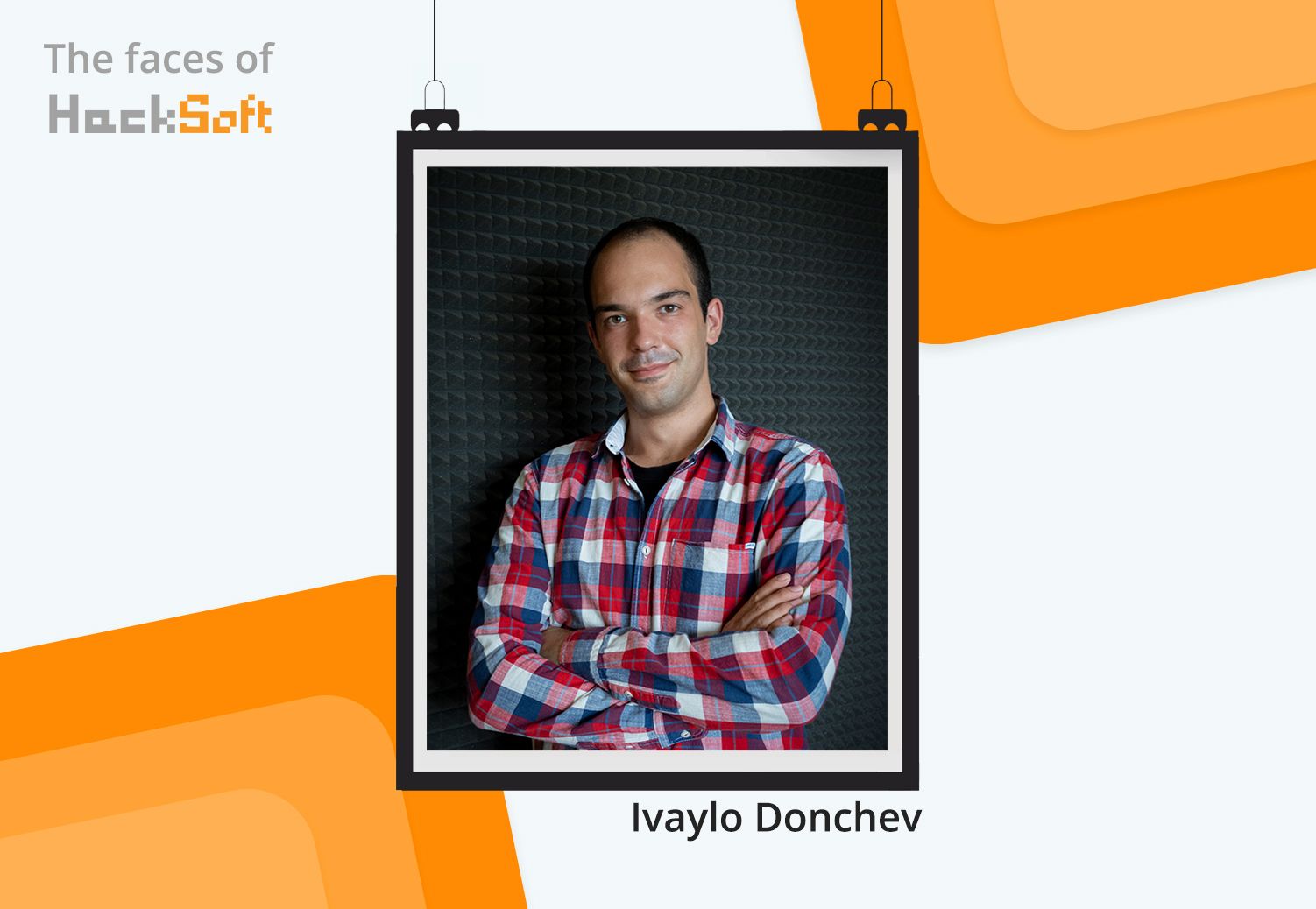 Ivaylo Donchev is part of our development team, currently involved in an exciting project about a system for remote management of distributed energy assets. He is a huge fan of IoT and DIY culture. How does Ivaylo's day at the office look like? Read in the interview.
Can you tell us more about yourself?
I'm Ivo. I've been working at HackSoft for nearly 6 years, ever since it was a startup company. I've been involved in two big projects.
One of them is a CRM / Property Management System for managing co-living spaces in the UK.
The other one is a system for remote management of distributed energy assets.
At work, I use mainly Python and JavaScript for development, and my dev setup is Linux OS + Vim + Tilda.
Why are you at HackSoft?
The short answer: because of the people in it.
The longer answer: I believe that every company is as valuable as the people who work in it.
At HackSoft, I've met friends who are both excellent professionalists and good people. In the long term, that's really important, and it reflects on the work we do and the quality we deliver. Our work requires us to be in front of the screen, but at the end of the workday, we know that people are those who matter, that's why I am in the company so far.
What's your hobby?
Open water swimming, calisthenics, DIY projects. I'm a huge fan of the "DIY culture" and I usually spend some time on such hobby projects.
What are your favorite technologies, and why?
Python and JavaScript.
I've tried various languages and frameworks, while most of them have been in production. I feel most comfortable working with Django and React for web development.
Vim is another tool that I like and use daily - I've spent many hours tuning it and making it do the "heavy-lifting" part of the coding work.
What's the motto that motivates you?
I like the idea that our life is made of all the decisions we've made in the past - the place we live in, the friends we keep close, the crazy moments, the mistakes, the opportunities - and the responsibility for them are only ours (and that's how it should be).
If we have the right mindset, we will have the freedom to make the right decisions for us, which will make our lives better. In this context, my motto is, "Freedom is a state of mind."
Name three HackSoft values that fit your personality?
Freedom and responsibility
Mutual respect
Long term thinking
What is your daily routine as a software developer?
Except the time in front of my laptop, I have a few things that I almost never skip in my daily routine:
Early wake up
Cold shower
Healthy breakfast
At least 40 minutes of sport (usually calisthenics or swimming)
At least 30 minutes to learn something new.
What's the most important piece of advice you would like to pass to the junior developers?
Setup your editor - it's your workspace and you'll spend most of your time there, so you should keep it clean and tidy.
Learn shortcuts, macros, tricks, and anything that'll make your coding easier and faster. Coding is just a small part of the job, and it must be something you don't waste time with.

Your development partner beyond code.