So far, 2018 was the best year for HackSoft.
We managed to build & ship quality software, travel to and speak at conferences, visit clients, organize a huge conference ourselves & do a little bit of teaching.
If we have to describe 2018 for HackSoft in one word, that's going to be growth.
We learned a great deal of things & grown to become a more professional company & a more trusted partner for our clients.
There are a lot of details for all the things that happened, and for a start, here's an overview of 2018 for us.
2018 in numbers
So far, HackSoft has grown to 15 people as our last intern hires are now junior developers.
We worked with a total of 6 different clients, shipping software in production, and maintaining it for 5 of them (and shipping for the 6th very soon).
We wrote nearly 1 million lines of code.
We doubled our office space, resulting in a much more comfortable office with a lot of space for everyone.
Participated in 2 PyCons and 1 DjangoCon.
We did 1 Python, 1 Django, and 1 React course.
We organized the first HackConf entirely in English with 1000 attendees.
Tech focus
While we had different projects with different technologies – Scala, Ruby, Rails, naturally, everything converged to our primary focus – Python & JavaScript.
We find it to be the most productive, when we are running with Python, for everything that's backend related. And when there's a web – Django is the primary thing that we use.
On the frontend side, we developed quite the expertise in React, moving to a single page applications for all of our clients.
Having this tech focus helps us distribute knowledge & constantly improve the tool set & skill set in the entire company.
Industry focus
It turned out that, bit by bit, we started developing expertise in the prop tech sector.
Working with companies like The Collective, eMoov, Keymono & Unissu, helped us gain a lot of insight in the co-living, co-working, real estate & prop tech industries.
Having started working with a few more clients in that sector, prop tech has become one of our primary fields of expertise.
You can read what clients are saying about us in our Clutch profile.
A podcast
Since a lot is happening in HackSoft, and we are not sharing enough, we decided it's time to start our own podcast, called HackCast.
The reason and motivation behind that can be found in that article.
So far, we managed to record 8 episodes and more are coming down the line.
This is something that we want to have a very long-term effect. It's effectively going to be our story as the companies grows and develops further more in the coming years.
Conferences and speaking
We visited 2 PyCons (in Edinburgh and Beograd) and 1 DjangoCon (in Heidelberg).
We were very honored to have speakers from HackSoft in the 2 PyCons.
We even sponsored our very first international conference – PyCon Balkan!
For more info about our talks during PyCon 2018 in Edinburgh, you can check here.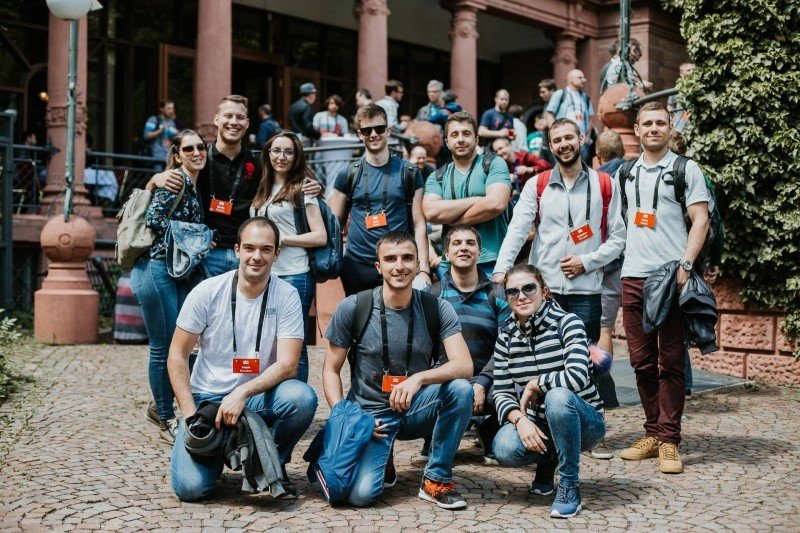 A visit to London
One of our clients is The Collective – a company that's pioneering co-living in big cities, starting with London.
We are developing one of the major pieces of software, that they use to manage their buildings.
It was great visiting their team in London. We managed to build a better working relationship and discuss key features and activities for the upcoming 2019.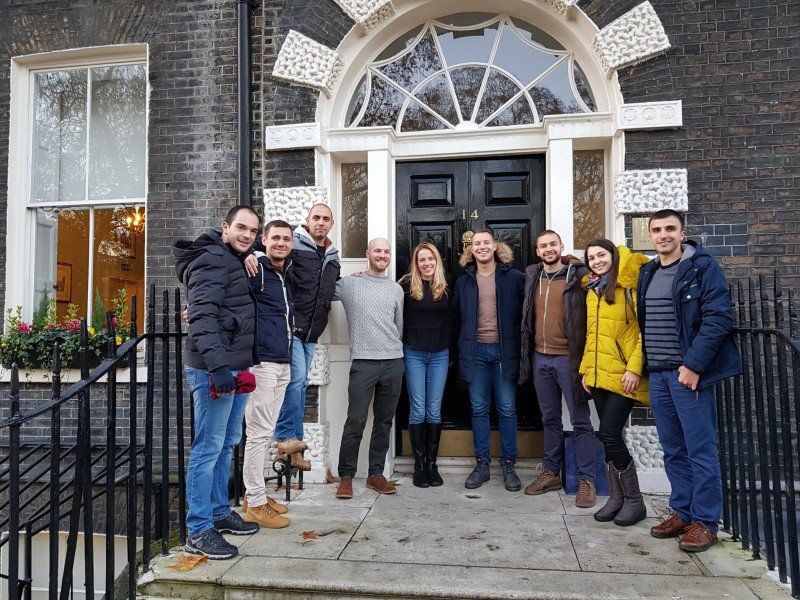 The team and culture
And finally, we are developing a great team, alongside a great company culture. An "alternative family" is the best way to describe it.
More on that when we get our company values written down!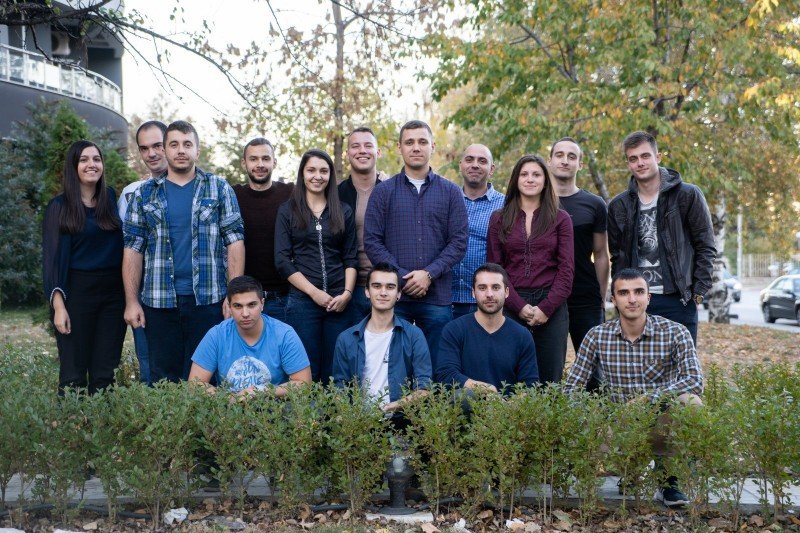 Looking towards 2019
2018 was great. And the good thing is – we haven't even reached our full potential yet.
We are not even halfway there!
We are just starting. Onto a great 2019!

Your development partner beyond code.