Our sixth installment of the "Faces of HackSoft" focuses on our multi-talent colleague Alexander. He joined us four years ago and has been a prominent figure in our community ever since.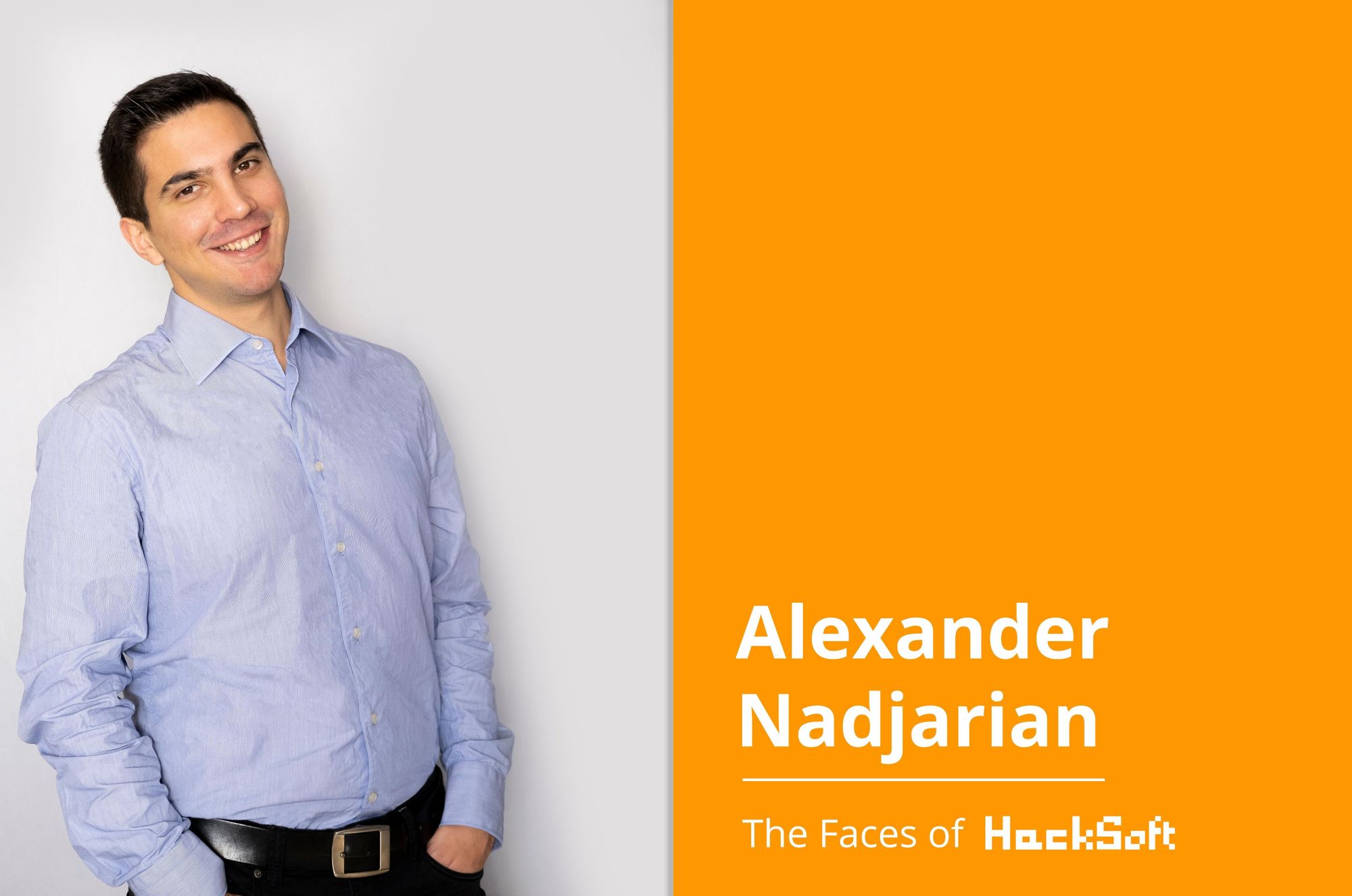 Can you tell us more about yourself?
Hi, I'm Alex. I'm 26 years old. I've been working as a software developer in HackSoft for 4 years. The technologies I've mainly been using are Python and JavaScript.
What's your hobby?
Playing football, playing the piano and guitar, and more recently I started riding a bike. I find it very enjoyable, especially riding in the mountains.
Why you choose HackSoft?
The company values resonate with me, and all of my colleagues are young, motivated, and ambitious individuals. Being in such an environment pushes me to grow as a programmer and individual. And as well as being great professionals, my colleagues are also amazing friends that I know I can count on.
What are your favorite technologies, and why?
Python and Django. I love Python's simplicity and the ease with which you can build applications using Django.
What's your favorite tool you use daily?
I am using Vim as a text editor plugin in my IDE. It combines the simplicity of the text editor with the powerful features of the IDE.
What do you like most about your daily tasks?
The positive feedback we get from our clients is the most rewarding and motivating part of the work.  
What's the motto that motivates you?
Kaizen. This is a Japanese term that means "change for the better" or "continuous improvement." What it means is that gradual small improvements each day, amount to a big positive difference over time.
What don't your colleagues know about you?
During my last year in high school, I took a course for tour guides. Now I'm a certified tour guide.